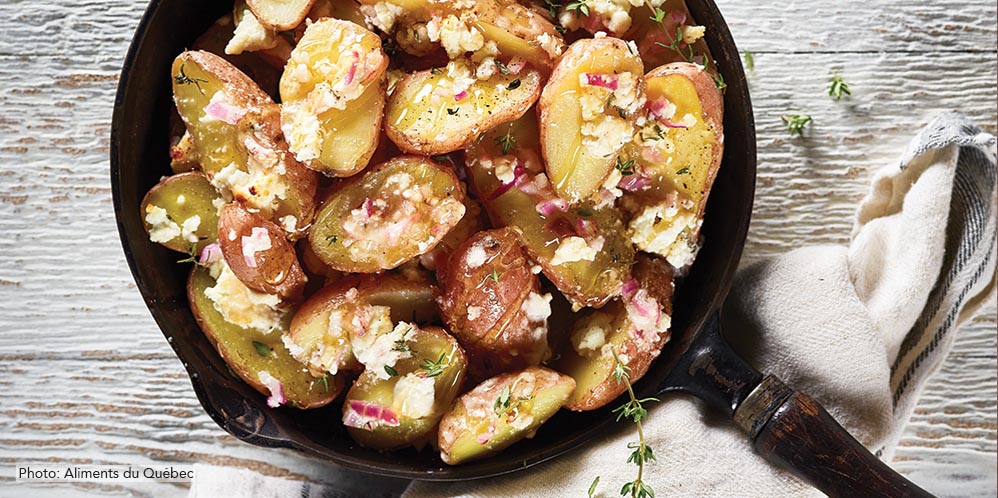 01 Apr

The honeyed Raphaëlle

Servings 4 to 5
Prep. 10 minutes
Cooking time 25 minutes
Ingredients
1 bag (2 lbs) of potatoes La Raphaëlle de l'Île d'Orléans
2 tbsp. canola oil
1 tbsp. chopped fresh thyme
1/2 cup finely chopped red onions
100 g goat cheese
4 tbsp.

Naturoney Quebec Honey (or any other honey)

Salt and pepper to taste
Preparation
Steam the potatoes with the peel for 10 minutes.
Meanwhile, preheat the oven to 200 ° C (400 ° F).
Once cooked, cut the potatoes in half lengthwise and place in a pre-oiled baking dish.
Season with thyme, onions, salt and pepper.
Crumble the goat cheese on the potatoes.
Drizzle with honey and bake for 15 minutes.
Source: Aliments du Québec